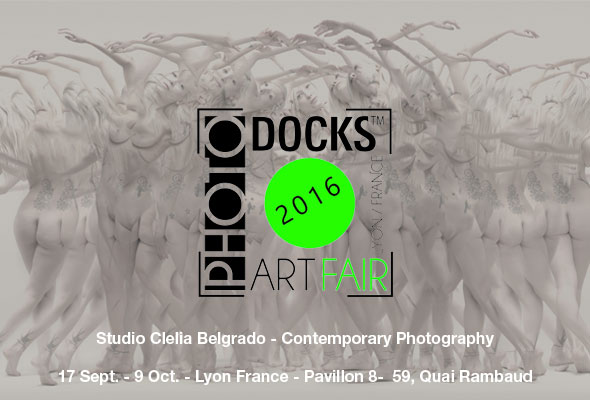 PhotoDocks, 2016: fiera/mostra d'arte a Lione dedicata alla fotografia contemporanea e alla video arte.
La manifestazione si svolgerà come una regolare fiera d'arte per i primi tre giorni, per poi continuare come mostra per le tre settimane successive.
In un'ambientazione suggestiva  si incontreranno artisti, galleristi, istituzioni, professionisti, collezionisti e appassionati d'arte fotografica contemporanea.
Le opere rimarranno esposte  per tre settimane, dove anche il  grande pubblico e  le scuole potranno  apprezzare le opere proposte in una scenografia museale.
Gli organizzatori di questa nuova edizione hanno incentrato la manifestazione sul ruolo curatoriale delle gallerie.
PhotoDocks, 2016: an event dedicated to contemporary photography and video art in a special and new format: 
a traditional fair the first three days, and then a three-week exhibition where each booth will become an exhibition space. 
It will be a meeting point for artists, galleries, institutions, professionals, collectors and contemporary art lovers. 
The artworks will remain in place for a three-week exhibition where the general public and schools will also be able to appreciate the artists presented in a museum showcase. 
The organizers created this new edition, to focus on the curating role of galleries.